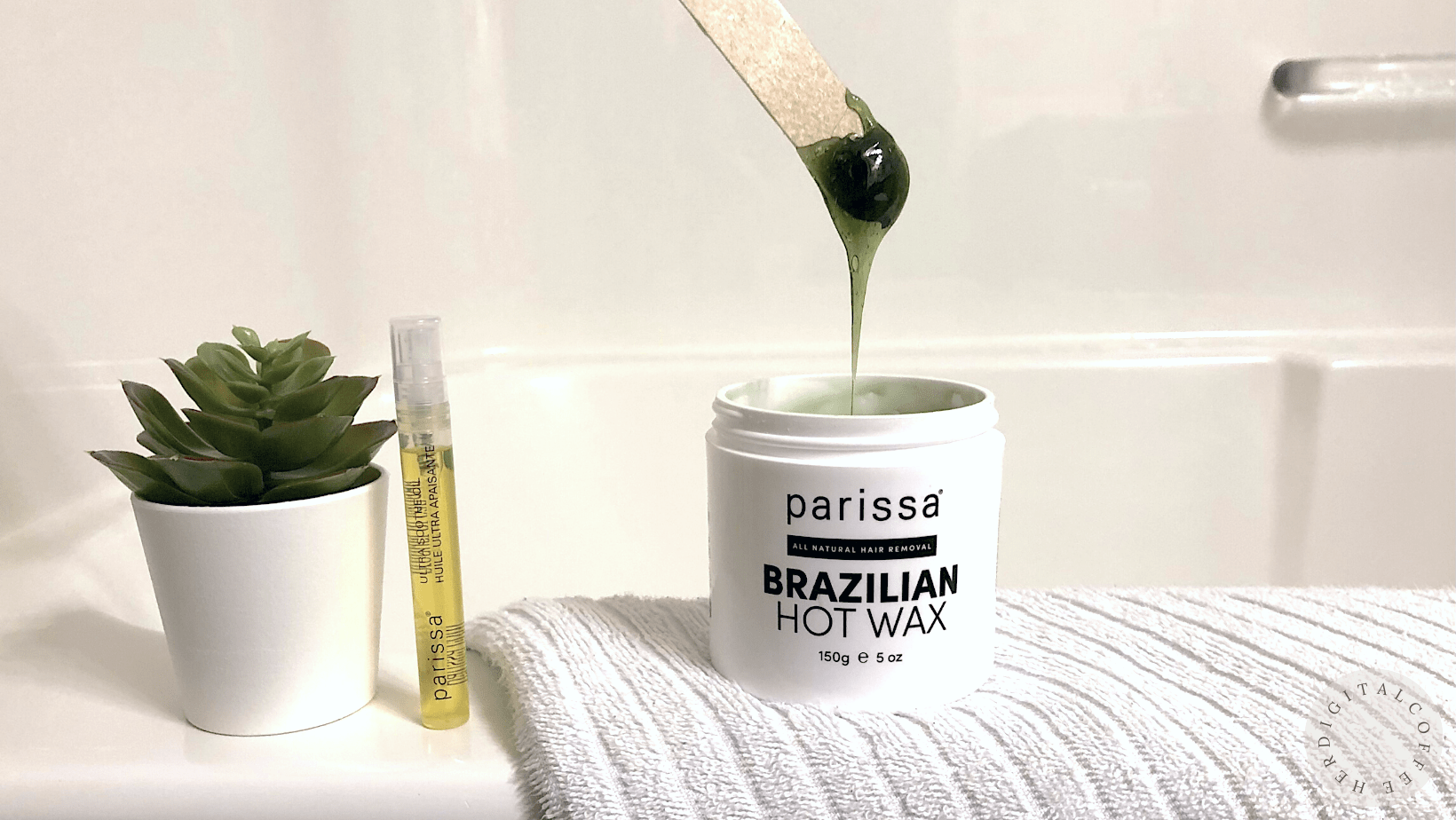 Are you ready for bikini season? I know I am! For those of you who choose to remove body hair and plan on ditching your razor this summer, I'd like to introduce you to Parissa. Say goodbye to razor burn, ingrown hairs, and shaving creams. Parissa offers a wide range of at-home wax kits that are suitable for all users, yes even for beginners! Now you can easily achieve a salon quality wax from the comfort of your own home.
Disclaimer: AD/PR. This post is sponsored. For more information, please visit my Privacy Policy page.
Waxing has been around and celebrated for many years. In fact, May 25, 2023, has been deemed International Day of Waxing. It's a day that celebrates all things waxing, from the benefits to techniques, it's all about finding what makes you feel confident. The idea of at-home hair removal may seem intimidating (trust me I've had my fair share of unpleasant experiences) but there's no need to worry. With summer just a few weeks away, I'm here to share my experience with Parissa's Brazilian Wax Kit and 4 tips you should know about at-home waxing.
But first, why choose Parissa?
Parissa is a female owned and founded brand. They are Leaping Bunny Certified, which is an internationally recognized program that ensures no animal testing throughout all production stages. Their waxes contain 100% natural, safe, and sustainable ingredients such as pine resin, beeswax, cane sugar, and more. All ingredients are ethically sourced with care.
Parissa also takes pride in being a sustainable company. Everything from the jar, the boxes, instruction sheets, and strips are all made with sustainable intentions. To take it one step further, their production facility located in North Vancouver, BC also factors in local and global responsibility and sustainability. Two cool features of their building include water conservation, which reduces water consumption by 40% and reuses over 14,600 litres of water annually, and comprehensive recycling, which aims towards a zero-waste facility that saves 43.9 tonnes of carbon annually, 351,800 litres of water and 226 trees!
How to Use and 4 Tips You Should Know
Parissa's Brazilian Hot Wax Kit is made with sustainably sourced beeswax, which makes it ideal for underarm, bikini, and Brazilian waxing. Parissa provides detailed step by step instructions along with images that are easy to follow. They also offer instructional videos, which is perfect for those who want visual guidance. You can find these videos on their website to help you get the perfect wax.
To get started, simply place your wax on a microwavable dish and microwave for 2-3 minutes. Heating times will vary, so it's recommended that you heat the wax in 1-minute increments. Once you've melted half of the wax and the consistency is thick like honey, it's time to test the temperature. If your wax is runny, that means it's too hot. Allow the wax to cool for several minutes before applying to the skin. This specific kit does not require wax strips. As soon as the wax cools and hardens it becomes the strip so there's no additional waste to worry about. After some practice, here are 4 tips you should know.
1) Read instructions carefully. No matter how experienced you may be with at-home wax kits, it's crucial that you read the instructions carefully. Each brand and product will use different ingredients and have certain methods that work well with their product, which is why it's important to always read the instructions.
2) Pull skin taut. Firmly hold your skin taut while removing the wax. This minimizes pain, tugging on the skin, and allows the wax and hair to come off properly.
3) Never go over the same area twice. At-home wax kits can take some getting used to, which means you may miss some hairs on your first try. If this happens, do not attempt to go over the same area more than once in 24 hours. Doing so may cause irritation, sensitivity, bruising, or skin lifting.
4) Follow aftercare instructions. Wear loose fitting clothing, avoid alcohols, beauty products, or deodorants on freshly waxed areas for 24 hours. This allows the skin to breathe and minimizes the risk of irritation.
Final Thoughts
My experience with Parissa's at-home wax kit was very positive. I was initially quite nervous to attempt to wax sensitive areas on my own, but immediately felt very confident after a few tries. I give credit to their easy-to-follow instructions along with helpful videos. I worked in the beauty/spa industry for over 10 years and took advantage of the waxing services often. In comparison, I'd much prefer Parissa's at home wax kit. Not only is it affordable, convenient, and made with 100% natural ingredients, it's also very easy to use. Now that I'm confident in my technique, I'm glad to do my own hair removal from the comfort of my own home.
I like that Parissa offers several different options to choose from to help you achieve softer and smoother skin. Hard/hot waxes are perfect for removing coarse and stubborn hairs, such as the underarm and bikini area. Whereas sugar waxes are gentler for areas such as the face and body. With a variety of waxes to choose from, you can be certain to find one that works best for you.
If you're interested in waxing, whether it be for the first time or to try a new brand, I highly recommend looking into Parissa and the wonderful array of natural and safe products that they offer. Are you interested in waxing? Do you have any experience with at-home wax kits? I'd love to hear your thoughts! If you enjoyed this post, be sure to visit my beauty and eco-friendly tag for more!